5 Apps to Spark Your Creativity
Creativity, much like a great idea, is not something you can simply turn on and off, it comes to you randomly and sometimes with a little bit of help.
I am not too proud to admit that there are times where my brain draws a blank and I can't think of any creative ideas, it's perfectly normal. This is where I require some help and a small push to get my ideas flowing again. Here are some apps you could use to spark that creative flame, some of which I use myself.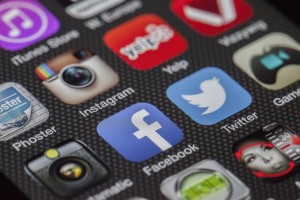 Brainstormer – $2
I'm going to start the list off with my favorite of all 5 apps. Brainstormer is a slot machine full of ideas! It's a giant collection of conflicts, locations, characters, styles and more. This app offers you an amazing compilation of creative ideas for just $2.
Personally, I use this app for my hobby. I like to gather a selection of ideas from the app and start sketching to see what I can come up with. It's a great way to keep your mind sharp and new ideas flowing constantly.
Artsy – Free
Another great way to spark creativity is to view the work of others, which is exactly what the Artsy app offers. Known as the Pandora of art, Artsy gives you access to countless images and collections of various artworks. The app even lets you search by artist name or keywords and also lets you favorite them just as you would on Pandora.
Given the wonderful price of $0.00, this app helps you expand your mind and creativity inside the art world.
Oflow – $1
Here's another cool app to give you that little push you may need. Unlike some apps that give you inspirational/motivational quotes, Oflow actually gives you tips to help you get over that slump. Here are some of the great features available to you with Oflow:
Favorite tips you enjoy
Set a reminder for a certain time each day
Take notes inside the tips
Oflow gives you hundreds of ways to help you get over your obstacles for just $1.
Idearium – Free
Much like Artsy, Idearium offers you a vast collection of creative works that are updated daily. The work uploaded onto Idearium ranges from photographs, sculptures, creative baked goods, etc. You have the capability of sharing any one of these ideas, liking them and even seeing how many people liked them as well. This free app helps you get your creative juices flowing by viewing the creative works and ideas of other creative and talented people.
Brainsparker – Free
One of the best ways to take a break from your routine thinking and get a fresh idea into your mind is with the Brainsparker app. This app is an all-in-one to boost your creative outflow. Brainsparker offers you tips, inspirational quotes, images, daily reminders, sharing capabilities and more. The app even has categorized card packs for specific challenges, however, some of these card packs are in app purchases. Here are some of the card packs:
Starter Pack
New Year Pack
Coach's Pack
Innovator Pack
Writer's Pack
Blogger's Pack
Words Pack
Quotes Pack
The app also has a "VIP Pack" which gives you access to all current and future card packs that will be released by Brainsparker.
<< Back to Blog